Edit : Je vous encourage à regarder cette page suivante pour savoir les formations que je dispense
Bonjour,
Comme je vous le disais dans l'article Formateur SAFe for Teams with SP certification, SAFe autorise à dispenser plusieurs formations une fois SPC. Après quelques vidéos puis un examen, je peux enfin dispenser la formation Leading SAFe 4.5 (depuis le 1 juin 2018) et 4.6 (depuis le 31 mai 2019).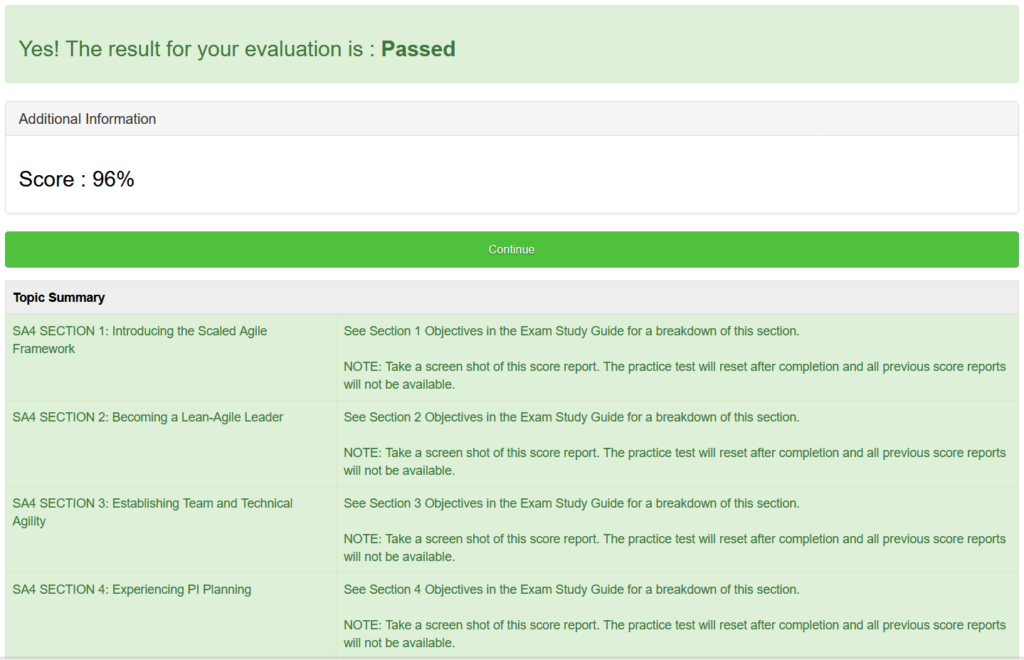 Il s'agit d'une formation de deux jours destinées à toutes personnes susceptibles d'intervenir dans une organisation SAFe. Elle permet de comprendre l'organisation, les rôles, les pratiques, les événements, les principes, les valeurs… Leading SAFe est aussi la formation à destination du leadership au début de l'implémentation de SAFe en entreprise.
Lorsque vous recevez la formation Leading SAFe et que vous vous certifiez alors vous devenez SAFe Agilist (SA) :
Job role description/target audience:
A Certified SAFe® 4 Agilist (SA) is a Scaled Agile Framework® (SAFe) enterprise leadership professional who is part of a Lean-Agile transformation.
Key areas of competency
Apply SAFe to scale Lean and Agile development in the enterprise
Apply Lean-Agile Mindset and principles
Plan and successfully execute Program Increments
Execute and release value through Agile Release Trains
Build an Agile portfolio with Lean-Agile budgeting
Si vous cherchez un formateur pour dispenser la formation Leading SAFe, n'hésitez pas à me contacter
Plus d'information sur : https://scaledagile.com/training/leading-safe